26 January 2021
Recruiters of tomorrow: naked and sassy!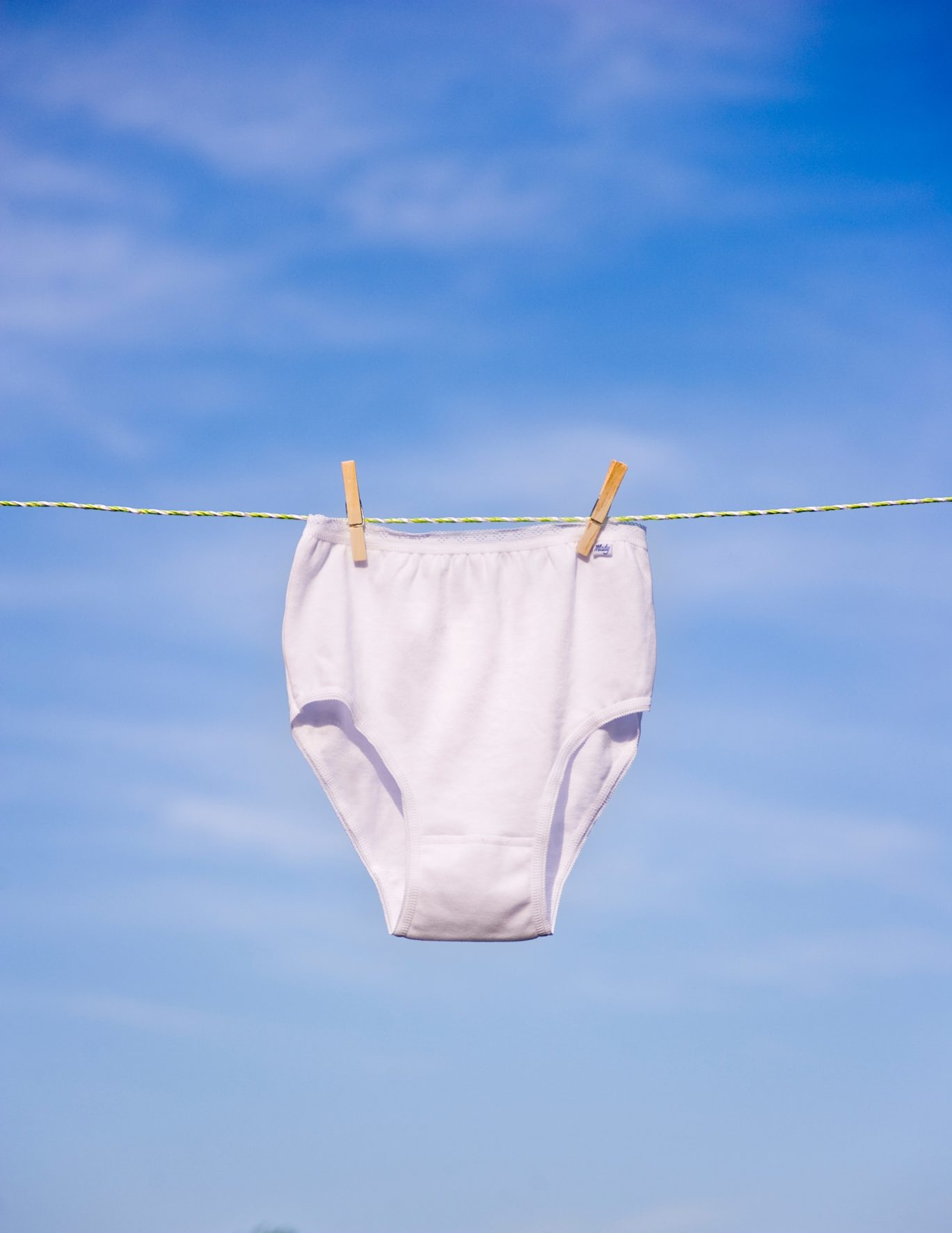 Although highly structured, Talent Acquisition is still considered a challenge for 74% of organizations. In many companies it remains the activity that consumes most of the bandwidth of HR teams, whether it is to sort through too many resumes, or to hunt for highly demanded profiles such as data scientists and other full stack developers.
But the way of recruiting has changed since the beginning of the pandemic; it has become highly digitalized and must now meet the needs of a generation that wants more flexibility.
What are the new assets of your employer brand? What tools should you put in place to attract candidates and stand out from your competitors?
Table of contents
Stand out from the crowd with a totem
Differentiate yourself by creating a sense of intimacy
3 quick wins to attract talents
Jobs constantly evolve and job titles change from one week to another, which only adds on to the cacophony in which recruiters operate… even if they are sometimes silent accomplices! Candidates do not give them any relief either. Increasingly demanding both in terms of salary and responsibilities, they are looking for more and more meaning in their work and are scrupulously observing the career pages of companies.
Six main contemporary recruitment challenges are well identified by HR professionals. Although the COVID-19 crisis is causing existing employees to be cautious, which reduces the number of departures and the pressure on salaries, the slowdown is only temporary.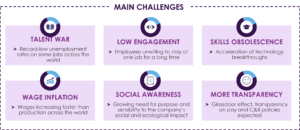 Stuck on their sofas, employees have time to question their passion and their career path and to brood over more or less realistic projects for a new start (such as putting people back at the center of the company's transformations). This particular context suggests strong wave of employee mobility in the medium run. It also becomes an opportunity for recruiters to attract the best talent, as long as they are able to differentiate themselves from their competitors.
Stand out from the crowd with a totem
While companies fight in a war for attention through marketing campaigns to attract consumers, HR teams will now have to fight their own battle for the attention of candidates. This war can only be won through a radical approach with strong, bold, and visible choices. HR must borrow marketing codes and techniques to rise above the fray.
You probably know the forerunners already. These are companies whose employer brand resonates even more than their brand itself: more holidays at BNP, a slamming resume after an internship at L'Oréal, the meeting place for sports enthusiasts at Decathlon…
This unique feature of their EVP (employee value proposition) allows them to stand out from the crowd and it's called a totem. It is the tip of the iceberg, a tangible and powerful metric that captures and delivers a promise, a taste of the employee experience the candidate will have if they join you. While some companies, like those mentioned above, have been able to tap into strong elements of their corporate culture, others are reinventing the candidate experience to make the front pages. Another example comes from PWC who puts its candidates to the test with an escape game that is aimed at unmasking a network of forgers, which is a fun way to discover and promote the profession of an auditor. IBM's Women in Technology program promotes scientific careers to thousands of high school girls, positioning itself as an employer of choice for this target group. Netflix caused a stir when it published a 125-page internal booklet detailing its corporate culture that is centered on freedom and empowerment and has circulated throughout Silicon Valley (and beyond).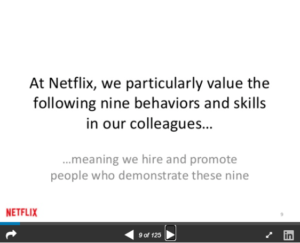 And you, how can you stand out from the crowd? Here is a 4-step process to identify your company's totem: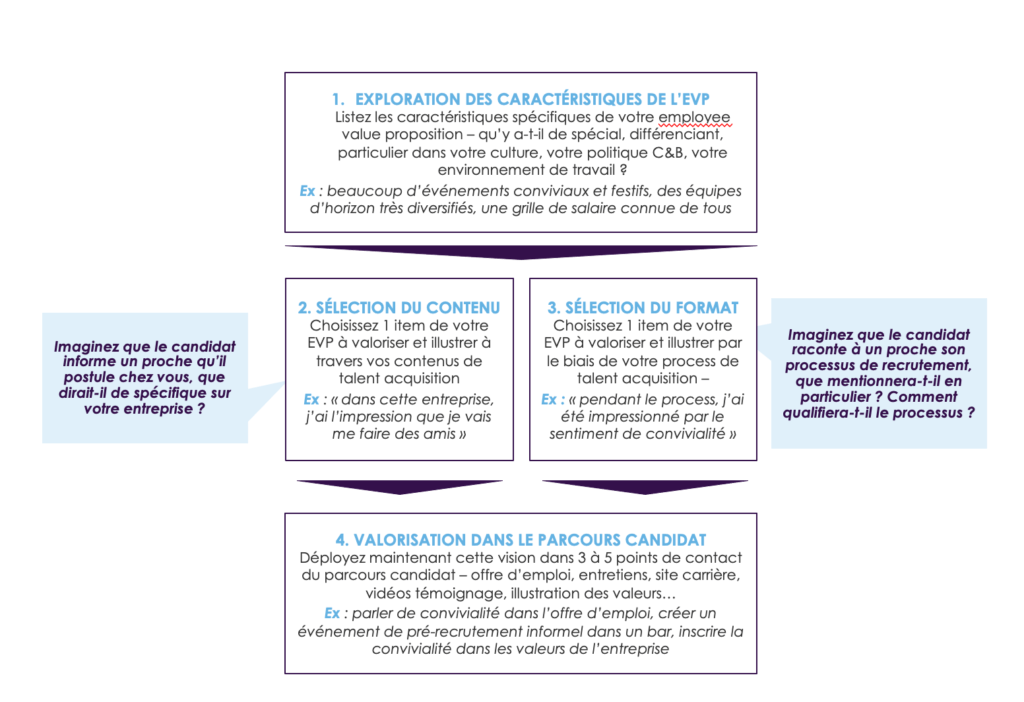 Differentiate yourself by creating a sense of intimacy
Another practice that recruiters must borrow from marketing is that of creating an intimate relationship between the brand and its future customer / employee. The "naked man" strategy is very successful, especially with the younger generations and digital profiles. As the name suggests, it consists of getting naked in front of candidates, no more corporate blah blah blah. The companies and startups that try this strategy are opening the backstage of their organization to candidates and give a glimpse of corporate life, team rituals and daily life at work through social networks. If you look at Sephora's Instagram account you will see the teams preparing for sales, taking training courses, and celebrating the opening of a new store.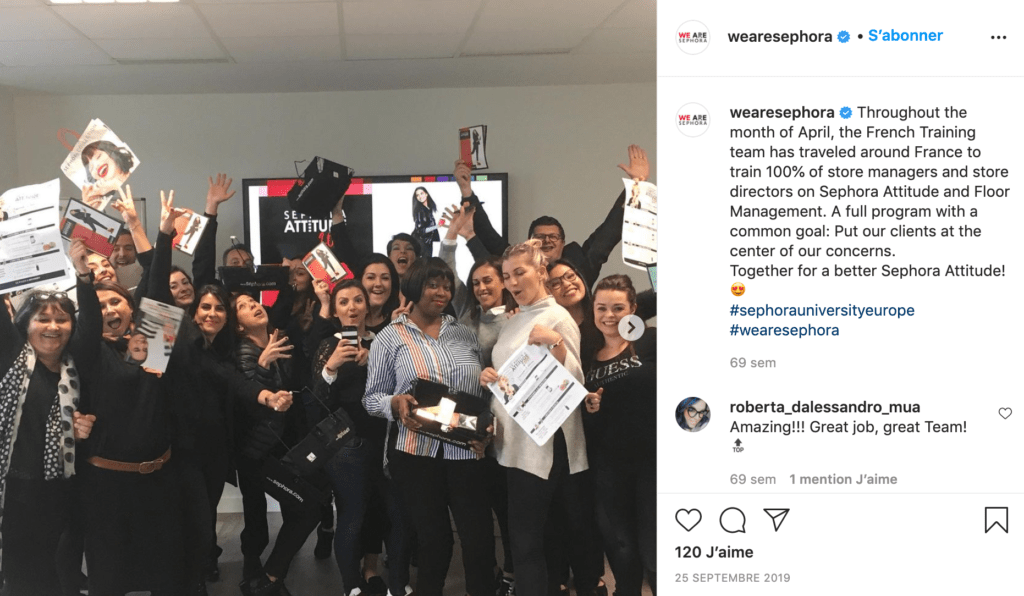 This transparency is taken into another level by some companies, which go so far as publishing information about salaries that include public salary grids, ranges indicated in job offers, publication of the CEO's salary… Making these elements public says a lot about your corporate culture. In addition to initiating a natural sorting of applications it also stimulates gender equality and equal opportunities by putting on an equal foot those who dare to negotiate and those who do not.
Another way to create intimacy with your targeted talents is to put forward direct testimonials from your employees. Encourage them to express themselves on Glassdoor, participate in competitions and labelling certifications based on their testimonials such as Happy@Work. Offer nice co-optation bonuses and communicate widely about them. The consequences of co-option have been proven: up to 43% reduction in recruitment costs, creation of a climate of trust and a better cultural fit for new arrivals. However, make sure to pay attention to possible abuses such as cronyism and nepotism.
The secret to success with these different approaches, whether it's showing off a behind-the-scenes look or enhancing a totem, may seem obvious, but it's not always applied… You have to go and pick the ingredients you want to highlight from the your company culture. The more authentic the ingredients are, the better it works.
Here are some quick wins for creating a sense of intimacy and attracting top talent. Now, it's your turn!